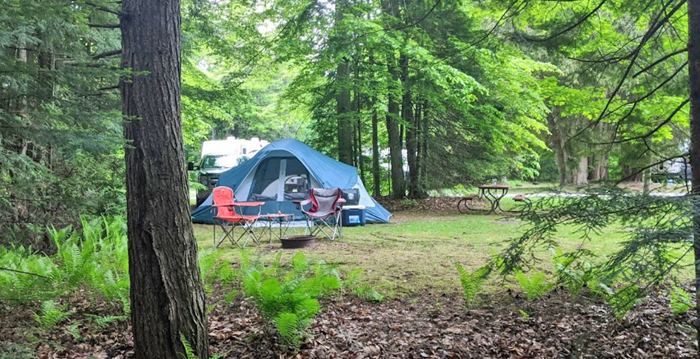 Big Cedar Campground, Kayak & Canoe Livery
Upper Peninsula Campground on the Manistique River

Big Cedar Campground Policies
Big Cedar Campground Kayak & Canoe Livery welcomes all our guests to our 10 acre campground that is located on the banks of the beautiful Manistique River with many sites overlooking the river. Below you will find important information on our General Campground Policies, Our Cancellation Policies, and our Pet Policies. We want all of our guests to having a wonderful experience — we thank you in advance for your cooperation.
---
Cancellation Policy
Please cancel within 14 days of your arrival. If you notify us under 14 days of your check-in, you will be charged for a 1 night stay. 30 day notice for Bings Bearadise, The Native Nook, Bevs Bald Eagle Nest, and The Norwegian Woods Cabin rentals. All cancellations will be charged a $15 administration fee. Your credit card holds your reservation.
---
General Campground Policies
All Pets Must Be On A Leash At All Times
No Pets In Bath House, Laundry Room, Office, Or Playground
You Are Expected To Clean Up After Your Pet And Put Into Garbage
Please Control Noise From Your Pets
No Pets Are Allowed To Be Left At The Campground Unattended